Just a Thought about Jess Valice's Humans

Published on personal Instagram on April 2022

I like the fact they all stare at me. Which I feel should put me off, but their gaze is unafraid, kind, well intentioned. They are seeing and listening to everything around them.

Some play, one tries to sleep and others just stare.

They are probably tired, not engaged, most definitely bored. Or acting as such so that you're comfortable doing all sorts in front of them.

There's only one that refuses to look at me, he'd rather face the surreal horizon, the flying pan and the hovering tent.

One is covered in trash, I guess he finds it comforting.

One is building an ice wall between us, no hard feelings.

That one is knitting without looking.

I've always heard that when your ears are hot, red, someone is talking about you. I'm sure he's aware of it.

They read into our souls but won't allow us to read into theirs.

Do painters paint somewhat versions of themselves?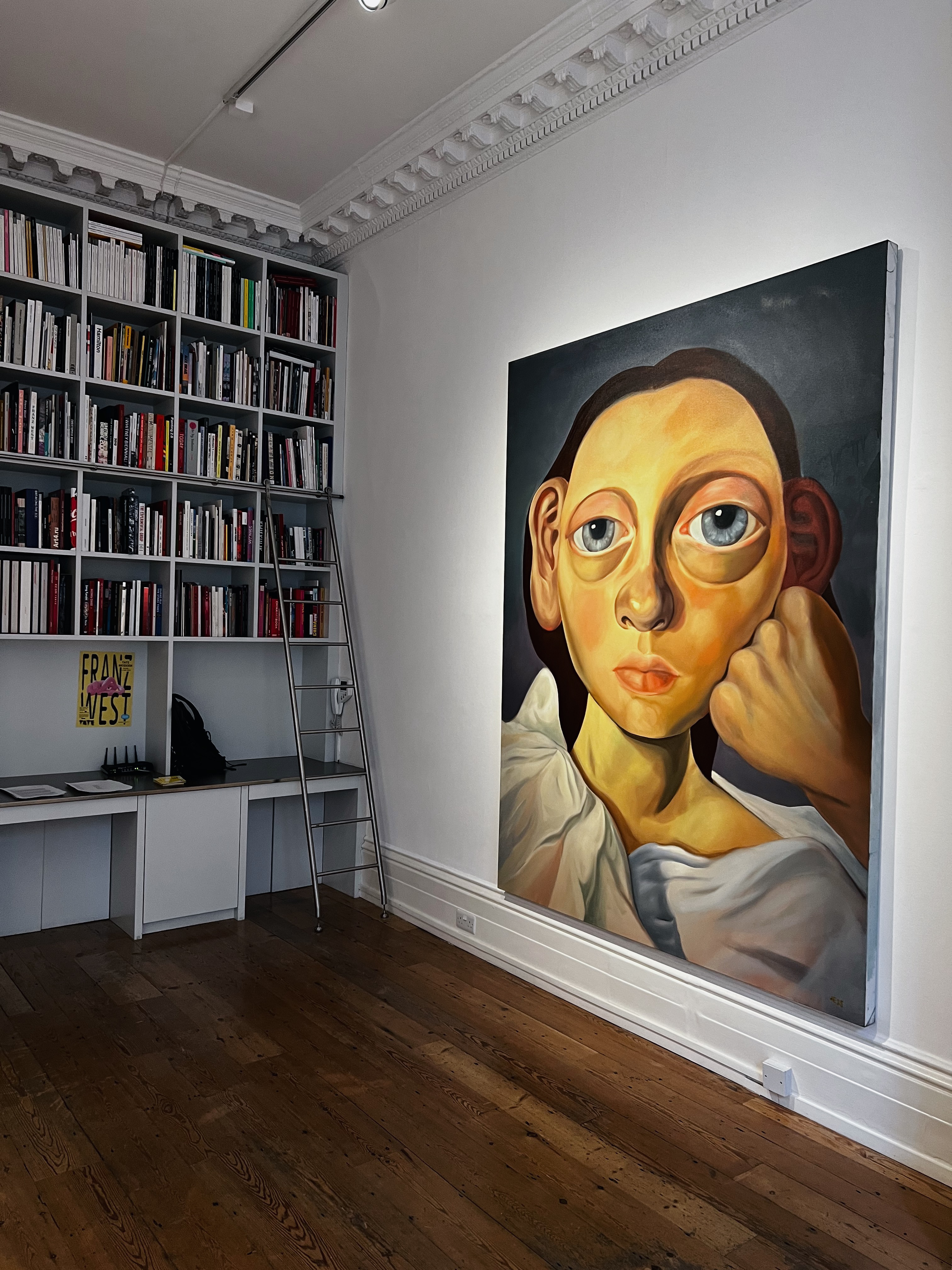 Jess Valice's show Human at Carl Kostyál Gallery, London, April 2022